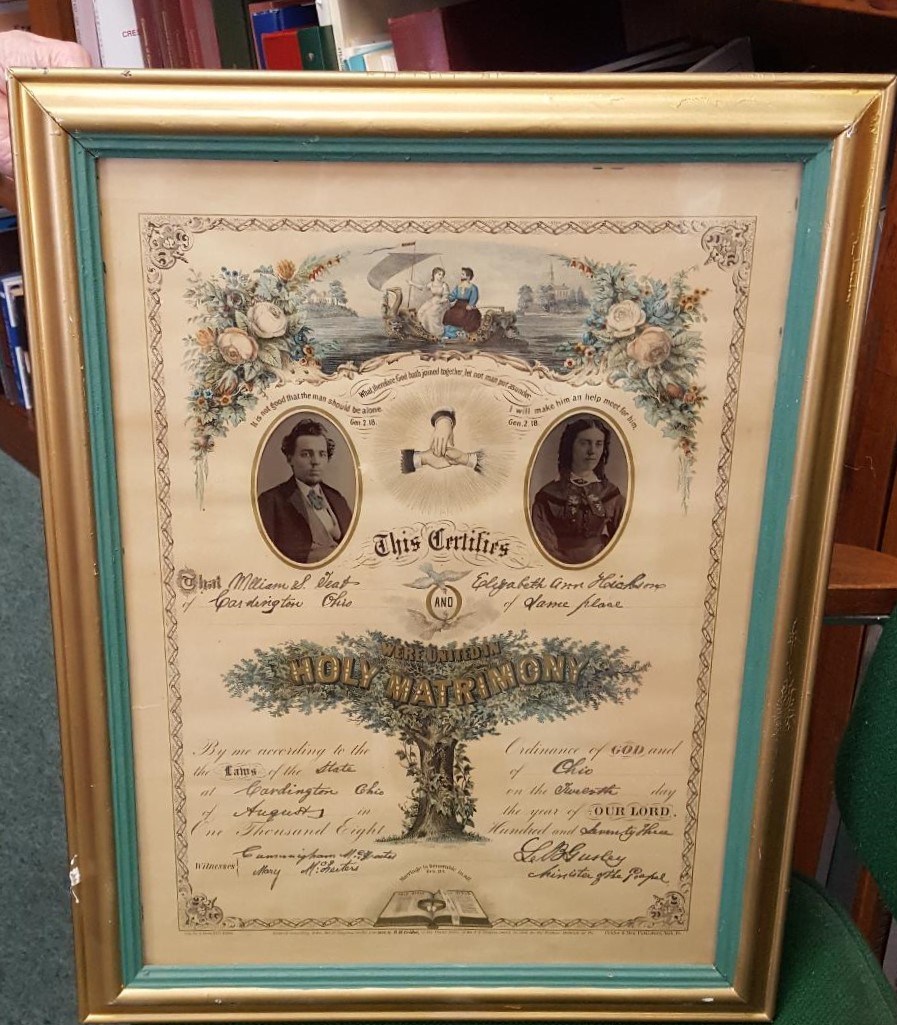 This beautiful framed Marriage Certificate along with countless family history records was donated to us by MCGS member Carol Shafto. Check out the artwork and photos of the bride and groom.
On August 12, 1873, William S Teat married Elizabeth Ann Hickson, both of Cardington.
They were married by L.B. Gurley, Minister of the Gospel, near Cardington.
William & Elizabeth, according to the 1901 Morrow County Atlas, lived on a 10 acre farm just south of Cardington.