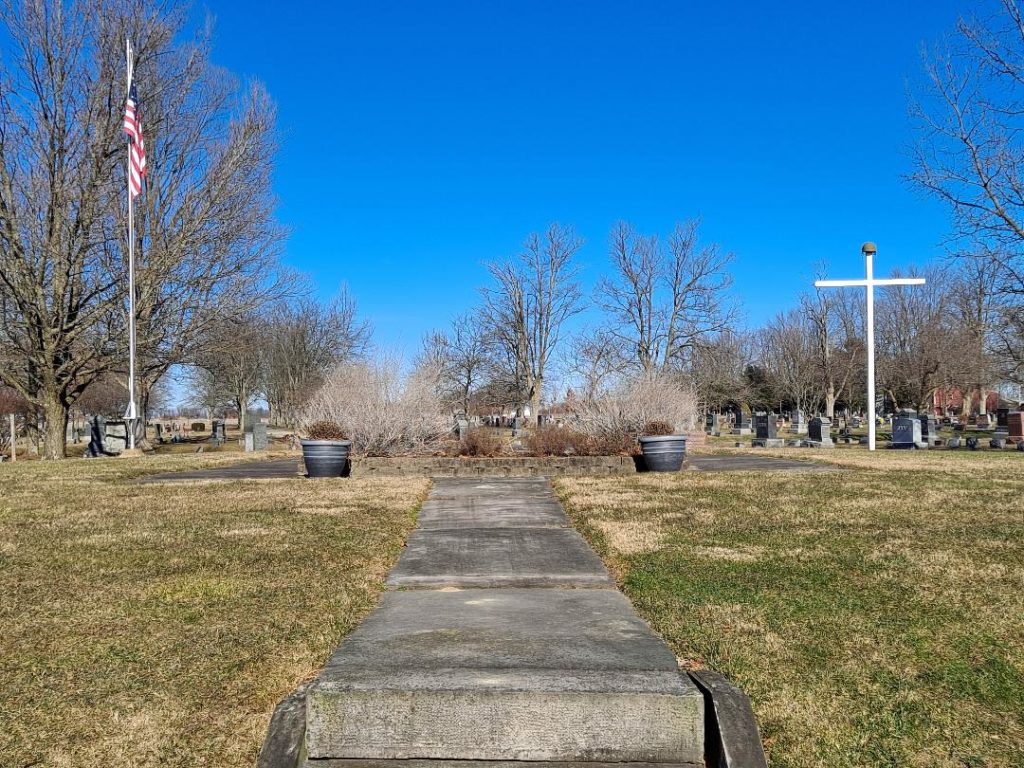 Is something missing from the Glendale-Union Cemetery in Cardington? Oh yes, definitely! The Cardington Township Civil War Soldiers' Monument is being restored. The Glendale-Union Cemetery Board along with a community of volunteers has resolved to fund the stabilization and restoration of the monument.
The estimated cost to restore is $76,419. The Civil War Monument Committee plans to raise a minimum of $40,000 in project support. $14,000 of that has already been raised. To raise the balance, the monument committee will "adopt out" names of the veterans listed on the monument for a donation of $100 per name. 100% of the funds raised will go to this endeavor. Of course, any donation towards the project will also be accepted. To help donors to learn more about their veterans, a team of historians will help those interested with the research of the adopted soldier's war record – the unit in which he served, battles in which he fought, whether he was wounded or died during the conflict, if he ever received a soldiers' pension and, in some cases, when he died and where his grave lies.
If you are interested in adopting a soldier, checks should be made out to the Glendale Union Cemetery Board and mailed to the Glendale Union Cemetery Board, PO Box 86, Cardington, OH 43315.
For additional info contact Diana McClure (diana.mcclure@cardington.k12.oh.us), Patrick Drouhard (patdrouhard@gmail.com) or Dawn Ruehrmund (dawn.ruehrmund@cardington.k12.oh.us)