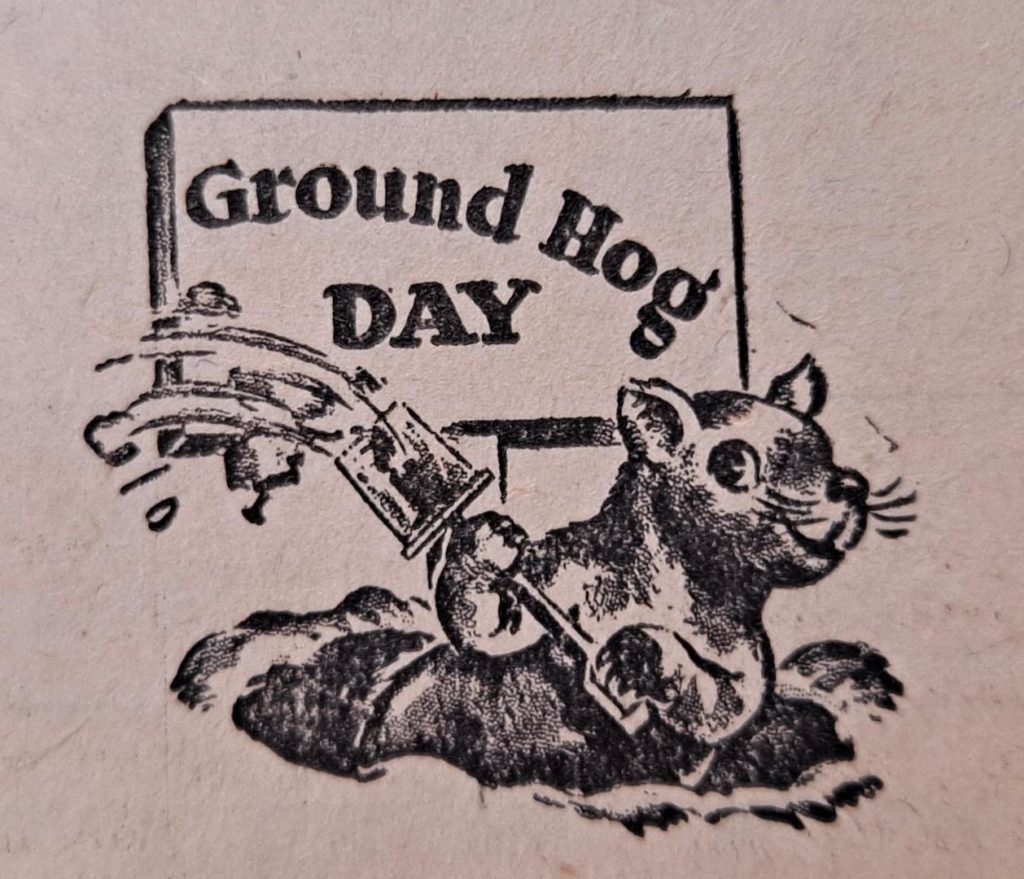 Article taken from the Union Register dated February 2, 1940
The drawing above is a cartoonist's conception of Skeezix, Mr and Mrs Howard Masters' pet groundhog. He will come out of his winter den on Friday, Groundhog Day. If he sees his shadow, six more weeks of winter may be expected.
Skeezix is Morrow county's most famous groundhog. He was dropped at the feet of Mrs Masters' collie dog. He was then just a little fellow but he has grown into a husky chunk now.
Skeezix prowls around the Masters' home in the summer, free to drink from flower bowls and do almost anything else he likes. Last fall, Skeezix left his more civilized surroundings for a den he had constructed for himself under the porch. This spring he is expected to venture forth once again into his Masters' home.
Follow-up in Union Register February 9, 1940–Skeezix Saw His Shadow All Right
Because Skeezix, pet groundhog of Mr and Mrs Howard Masters, west of here, "saw" his shadow Friday of last week, residents are expecting the worst in weather.
Many persons say Skeezix never shoved his pointed nose out of his den under the Masters' porch. They say it was too cold and Skeezix is too bright a groundhog to leave his warm den. However, several old timers cited the fact that the sun did shine Friday and sagely spoke of the coming weeks of bad weather.